The idea of starting a business is daunting, doing it requires an act of bravery, a leap of faith. Congratulations, you've taken that leap. Now it's time to make it official—and what makes it more official than having your own website?
Squarespace dedicated an entire marketing campaign to the idea that a small business website "makes it real." And they're right, it does make it real, but creating a website isn't easy and creating a website that actually helps your business grow is even more difficult.
There are plenty of lists out there on what a website "needs" — but they all only talk about the basics.
But you're a business owner, you deserve more than the basics. You don't have time for the bare minimum, you need to cut through the fluff and get to what will help your business grow.
Quick List
Down below I'll detail the "what" and the "why" behind the components that every website needs for it to work wonders for a growing business.
The Bare Necessities
There are two things that are absolutely necessary for every website.
These two aren't officially part of this list because they're not recommendations, they're the only true requirements to have something on the web.
Whether it's for a business, a hobby, or even for absolutely nothing, every site on the web needs these two things:
A Domain Name
This is your web address—you know, that thing you type into the top of your browser.
A domain name should be short and catchy, preferably 3-12 characters long. Your business name should do the trick, if you named your business properly, that is.
A Web Host
A website is made up of code—HTML, CSS, Javascript, blah blah blah.
This code gets saved to files and these files are stored in a host which allows them to be accessed by users. Make sure to get a reliable host because it impacts your website's uptime, speed, and security.
With just a domain name and a host you can launch a website, but it will most likely do next to nothing for your business.
If you're investing in a website or doing it yourself you'll want to make sure the time and money that you put in gets you a great ROI. Here's how…
10 Things Your Small Business Website Needs
1
A Clear Offer
When someone lands on your site you have about 3 seconds to keep their attention.
Every landing page on a small business website needs a clear message that quickly and concisely answers "What do you do?" and "Who do you do it for?"
People are looking to your business to solve a problem that they're having—your website must assure them, immediately, that you can help them solve that problem.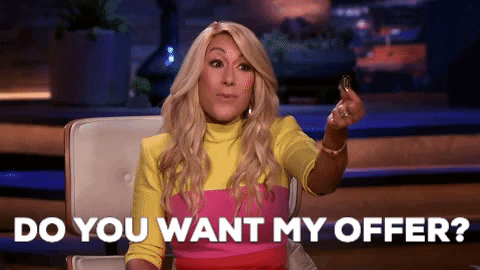 2
Clear, Concise, and Engaging Copy
If your site has a great clear offer for visitors to get excited about, don't go muddying the waters by blabbering on and making a mess of the rest of your content.
Every piece of information on your small business website should serve the purpose of guiding someone to becoming a customer.
Creative headlines should capture people's attention while the copy explains the benefits of your product/service.
Copywriting for the web is hard, and copywriting for your potential customer is even harder.
Pro Tip: Use your copywriting to discuss your customer's problems, and how you solve them.


3
Obvious and Clear Call-To-Actions
What's a call-to-action? A call-to-action, or CTA, is basically a bit of micro-copy that asks someone to perform an act.
Usually it's to make a purchase:
Buy Now!
Sometimes it's to get someone to call:
Call Now!
And there are plenty of others, but the best are crafted with nuance and purpose.
CTAs are important because without them people would have no idea what to do. Your small business website needs to make it easy for people to take the next step by telling them what that next step is.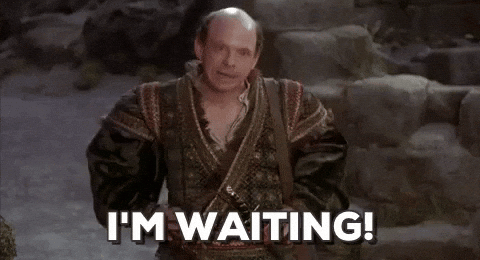 A main call to action on WendigoJones.com is "Start Working With Us" —why?— because we want people to work with us! And, now, all they have to do is click that button. Easy-peasy.


4
Good Design
A small business website needs to be designed well so that it's easy for a human to use.
It needs to have a clear navigation and a hierarchy of information.
The content needs to be arranged into readable, digestible chunks so no one has information overload or, even worse, gets bored.
Good design also reinforces the quality of your business. It gives authority and status to your business and it earns customer trust. Plus, a site that looks great makes your business look great and gives your brand a chance to shine.
Every potential customer will head to your site eventually (usually within the first 5 minutes of hearing of you) it's important that it looks professional when they do.


5
Professional Imagery
Along with a well designed site, the images you use are equally important. You can have them taken by a professional photographer or use tasteful stock imagery from sites like unsplash.com or pexels.com.
Wherever your images comes from, they better be web resolution, retina-ready, licensed for use and definitely NOT clip art (remember clip art?).
You'll want to use images that reinforce the transformation your product or service promises your customer. If you mow lawns, don't show a lawn mower, show a happy family enjoying their well-kept lawn.
Curating the right images that match your message and your website's design requires a good amount of art direction— it can be tough to find the right balance but when done well it adds a crucial layer of excitement and interest.


6
A Way to Contact Your Business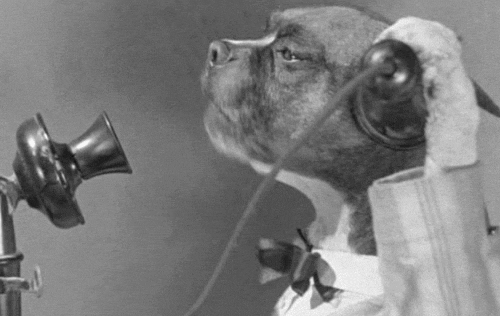 Your small business website absolutely NEEDS a method for a potential customer to contact you. It can be via email, phone, contact form, pop-up chat— your site needs something!
More often than not, this takes form as a contact page where all relevant contact information is placed. (It also better have a great call-to-action that nudges the potential customer to reach out.)
Give your potential customers a way to get in touch with you so that you can collect that lead and make that sale.
How you decide to allow your clients to contact you will largely depend on the type of business you have. Working with a digital strategist can help you decide what tools and techniques would be best to streamline the process.


7
On-Page SEO
Your small business website will no doubt have words, and pictures, and links—it's important that it uses the right ones.
Each page of your site should be Search Engine Optimized.
Search Engine Optimization allows your small business website to be indexed and ranked by Google and, in turn, allows Google to show your site in the search results it deems you relevant for.
SEO allows you to tell Google "Hey, I'm relevant for web design," or "I'm relevant for lawn maintenance in NJ."
Each of the factors below contribute to your claimed relevancy and confirm to Google that you are in fact an expert, an authority, and are trustworthy.
An SEO'd Website:
Uses appropriate Title Tags and Header Tags.
Has compelling headlines that are the right length.
Has pages with great Meta Descriptions, written and placed appropriately.
Has content focused on keywords/keyphrases.
Links internally and externally.
Uses optimized images that have appropriate Alt text.
Produces consistent content that demonstrates expertise, authority, and trustworthiness.
Don't forget the more technical stuff like:
Generating and submitting XML Sitemaps.
Creating and formatting a Robots.txt file
Connecting to Google's Search Console
Securing your site with HTTPS
Managing broken links and redirects
On-Page SEO is only half the story though, Off-page SEO is just as important. To maximize your small business website's potential an ongoing SEO strategy is often the best option. It'll keep your website's growth consistent and your business relevant.


8
A Lead Generator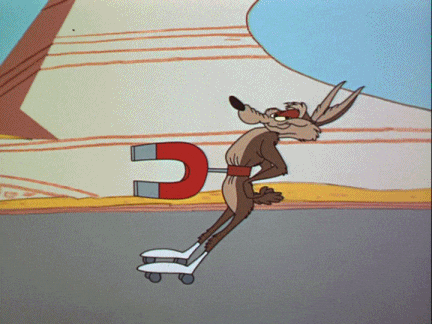 Now, not every small business website NEEDS this, but as far as growing your business is concerned, it is one of the most powerful tools your site can have.
A Lead Generator, also known as a Lead Magnet is something of high perceived value that you offer to visitors of your site in exchange for an email address or other contact information.
Examples of this are an ecommerce store offering 10% off a purchase in exchange for an email.
A realtor may offer a PDF download, "10 Things Every First Time Home Buyer Needs to Know."
Now that realtor has the emails of potential first time home buyers that already visited her site AND are eager to know more about the process. Sounds like a warm lead to me!
Usually Lead Generators are accompanied by what is called an email "drip" campaign. This is basically a series of pre-written emails that get sent out after a lead generator collects an email address.
These pre-written and pre-scheduled emails offer even more value and nurture your lead automatically on your behalf. Like I said, Lead Generators are one of the most powerful tools a site can have.


9
Analytics Connection and Review
A connection to Google Analytics or another analytics platform is essential to monitor and test your small business website and improve its performance.
Remember that magical Lead Generator? Well what if it's on a page that people don't go to? It won't do you any good.
Or what if people come to a page with an important offering but don't take any action? That page must need to be improved. But only analytics will allow you to glean these insights.
Analytics will help you review the behavior that people take on your site and allow you to optimize for that behavior.
You never want your site to hurt your business, you have to stay on top of what your customers are looking for.
Analytics will also allow you to track how people find your site, did they come there from facebook? A google search? A paid ad?
Analytics is vital to understanding where your traffic comes from and where your money goes.
Last but not least;


10
Privacy Policy, Terms & Conditions, and GDPR compliance
At the very least a basic version of a Privacy Policy and Terms & Conditions document is needed on your small business website.
In a nutshell, a Privacy Policy is a statement or legal document that outlines how a business gathers, uses, and manages a customer or client's information.
If you have a contact form on your site and collect Name, Email, or Phone numbers—you need one.
Terms & Conditions, or Ts & Cs for short, outlines the terms of use for a specific site.
GDPR is the General Data Protection Regulation and it puts tighter regulations and protection over a user's data. If you serve customers in the EU GDPR compliance is mandatory and certain measures need to be taken to be compliant with it.


Wrap Up
Well, there you have it folks. The 10 Things Every Small Business Website Needs.
But these aren't the only things that can benefit your small business website and your business. There are plenty more tools and techniques out there that will help your website and your business flourish.
These 10 are the best place to start. Before doing anything else, make sure you check off everything on this list and you'll be seeing growth in no time.